Free Antivirus for Linux
Free Antivirus Programs for Linux
Though infecting Linux system is almost impossible it doesn't mean that there is no need in protection.
If you use thumb drive in an infected Windows computer and after that in a Linux one you should understand that Linux system also can become infected.
Antivirus programs specially created for Linux will help you to keep your machine secured. The antiviruses are intended for removing Windows viruses as well and are represented as one-time scan software. Below you will find the best free antivirus programs for Linux.
Avast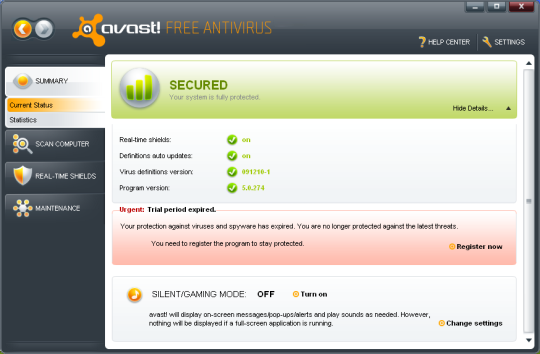 Avast is the antivirus that perfectly suits Ubuntu desktop. As an antivirus for Windows it can scan the folders of your choice. The installation is quite easy. Just download the needed package (deb,rmp,tar, gz) and register your free version. Registration allows you annual non-commercial usage of the software. Having registered the program you get access to all the options Avast offers and to a sleak GUI.
Bit Defender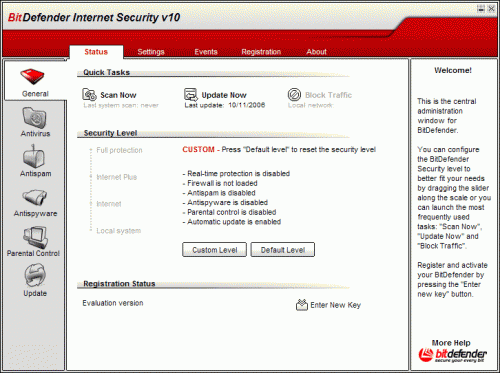 Bit Defender usually finds more malware than other scanners do. Nevertheless there are some points you are obliged to do for receiving the license. You should download BitDefender for Unices page. After that you need to select "evaluation version". After filling in the form you will receive the license for one month and a download link that will help you to install the program.
BitDefender allows you to perform full scanning, update when necessary, etc. The graphical interface is the same like BitDefender Live CD. If necessary you can apply another license after the first one expired.
ClamAV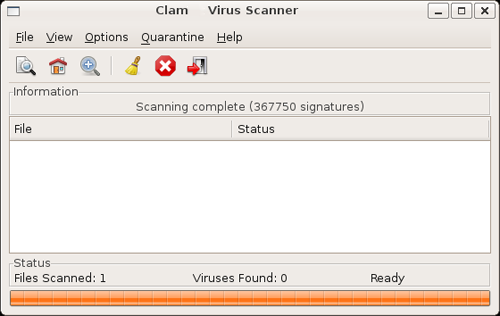 ClamAV is the most famous antivirus for Linux. Generally it is necessary to have some knowledge of command line. However you may perform scanning with the help of GUI.
The installing seems easy enough. After installing the "clamtk" package you'll see the above mentioned GUI.
After ClamAV is installed run "sudo freshclam". It will update the virus definitions' database. Find "clamtk" in the command line, fire it up and select "Virus Scanner" in the "Accessories" menu. GUI is very useful. Run it when you decide to scan your entire system or just several folders in your PC. Also you can choose "clamscan" from the command line to scan your computer. No matter what type of scanning you use, your computer will be fully protected absolutely for free.
AVG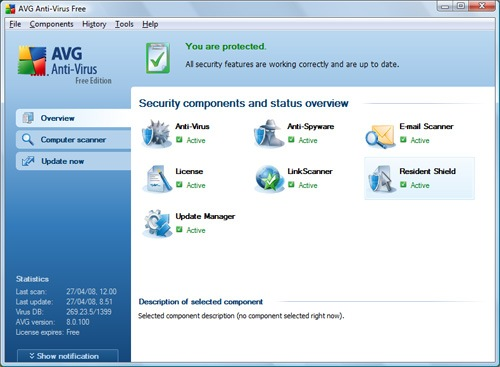 The disappointing feature of it is that AVG for Linux doesn't have graphical user interface (GUI). Linux version offers the same virus definitions as Windows version does.
AVG for Linux allows to scan for major distro that also include .rpm and .deb files.
To start the program you should run AVG daemon. To perform it- run "sudo avgctl-start". To update AVG you should use "sudo AVG update", to scan the file or the whole system – "avgscan".
The antivirus shows itself as a good comprehensive program however the last version lacks for Linux GUI.