Flame malware!
Flame malware!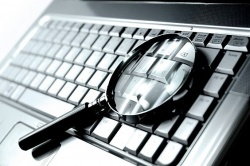 Recently, security researchers announced that they discovered a complex targeted virus.
Kaspersky Labs claimed the virus was stealing data in the Middle East and appears to be sponsored by the state operation since 2010.
Flame is the malicious program designed to steal stored files and the data about targeted systems as well as computer audio conversations and display contents.
Cyber menaces known to date are much inferior to the functionality and complexity of the new malicious program. According to Kasperky Labs, the malicious program is of a highly targeted nature. The important fact is that the active phase of the Flame cyber-attack campaign takes place. Its operator is collecting data. They target new systems to fulfill its unknown aims.
According to the founder and CEO of the Kaspersky, Eugene Kaspersky, it can be stated that being compared with Stuxnet, new virus can appear to be the initial stage of sponsored by the state cyber warfare. The full significance of the malware will be clearly understood, when it will be examined by more security researchers.
Kaspersky also stated that being another phase in this war such cyber weapon can be used against any country. Countries that are more developed may appear to be the most vulnerable in the face of Flame. The information security world was surprised by this complex malware.
Such security research firms as McAfee, Kaspersky and Symantec have been analyzing the malicious code that was designed to steal the data from infected computers. The information was exfiltrated back to a network of about ten control and command servers.
According to Crysys, Budapest University's Laboratory of Cryptography and System Security, the malware may have been active for as long as eight years. They also reported that the footprint of the malware is rather massive. It is about 20 MB while the traditional malware has low profile to avoid detection.
In spite of this, the malware displayed its activity a while ago.