Free Online Virus Scan
Online free antivirus software became very popular among users. These apps help them to keep their system clean. On-line scanning can be very helpful if your existing antivirus software has been switched off and you want to check your system for malware in Safe Mode.
In this article we'll examine free antivirus programs that perform online and file scanning.
Online Virus Scan
BitDefender QuickScan

BitDefender works in most of the browsers. Before scanning you will need to install a special add-on. Just enter the website, choose "Scan now", approve the installation and accept the EULA.
BitDefender will scan your computer for different viruses, Trojan horses, spyware and other malware that can hide in PC's memory. The program doesn't scan the whole hard disk but if your computer is playing up and you suspect that it's because a malware penetrated the system, BitDefender will certainly detect it.
Panda Active Scan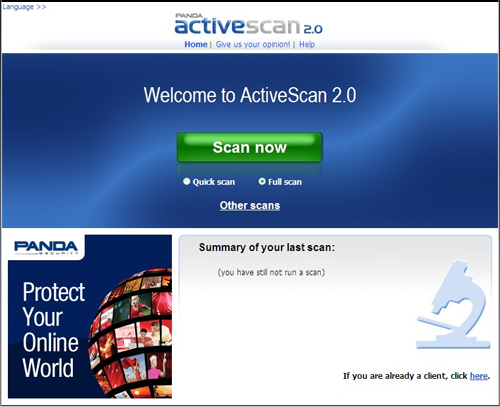 Panda can perform Quick and Full scan. After you've made your choice hit on "Scan now" and you'll be offered either to download an extension (in case you're using Firefox) or ActiveX control (for Internet Explorer). The program will update itself and the will start scanning.
TrendMicro Housecall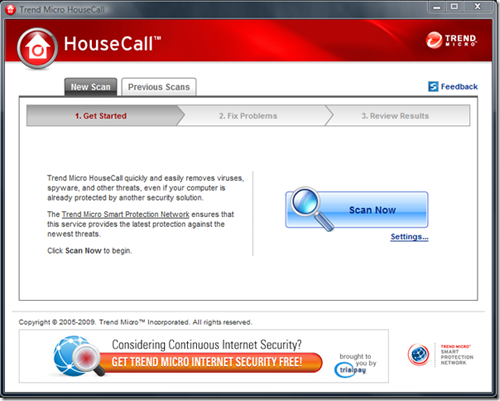 This antivirus software can be run from any browser. The scanner is packaged into a small executable file. There are two versions of scanning process. You can choose 32 bit and 64 bit. The choice is based on your operating system. If you are puzzled with this you can open Control panel in "Start" menu, select "System". Once you've made the download of the file, run it and the definitions will be automatically updated.
Enable the EULA and choose "Scan now" to see if there is any malware on your PC.
F-Secure Online Scanner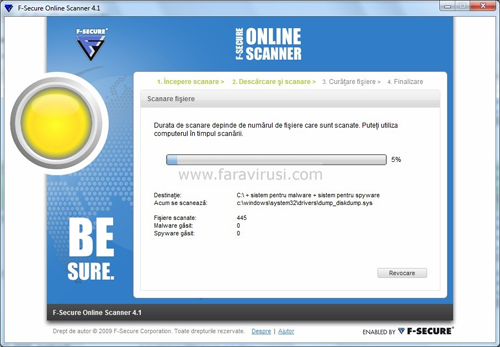 F-Secure utilizes the Java platform while scans your PC for suspicious malware. To be run F-Secure needs a browser with Java and Java script enabled. Accept license terms and run the antivirus. Just check the box and "run check".
You'll have to authorize Java sandbox before the F-Secure Scanner will start working in a separate window. There are available three types of scanning: Full Scan, Quick Scan and My Scan. The last one offers the user to choose by himself which areas of hard drive to check.
The update of definitions will start automatically after you select your type of scanning.
Online File Scan
VirScan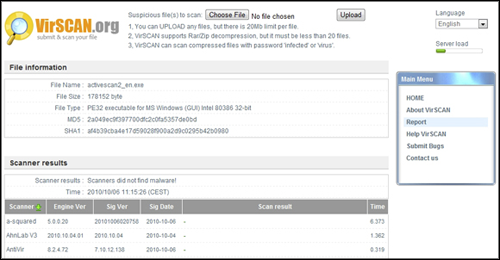 With VirScan you can upload any file up to 20 MB and scan it with the help of the best anti-virus solutions.. To perform scanning of archives upload .RAR and .ZIP files. There should be not more than 20 compressed elements. If you want you can give your archives a password like "infected" or "virus". The procedure is easy: click "Upload", then "Choose file" and monitor your archive's scanning.
Virus Total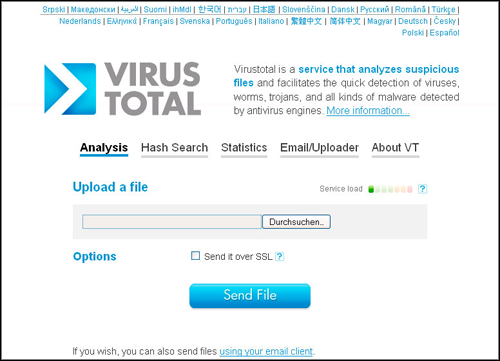 This antivirus allows you to scan uploaded files and to check URLs. The limit of the file size is 20 MB. You can upload the needed file using the web form on the homepage or you may email the file to scan@virustotal.com putting the word "SCAN" in the subject.
In that way it becomes very easy. You receive the results of scanning via email. Note: Virus Total had a very huge database of definitions gathered from all over the web.
Jotti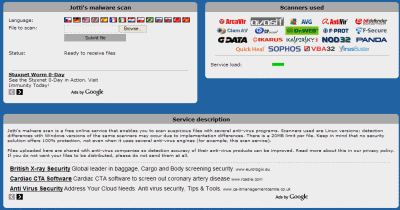 Jotti works the same as previous two programs. It also gives opportunity to upload files up to 20 MB.
To receive the results of scanning you have to hit "Choose file" and after that "Submit file".
Regardless of what program you choose you should realize that none of them provides you with 100% protection. To defend your system from malware you should be very careful while websearching.