New Computers from China with Preinstalled Malware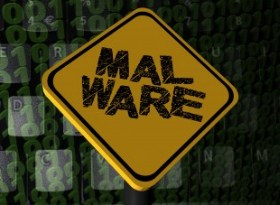 Preinstalled malicious software was found in brand-new desktop and laptop computers sold in China. According to Microsoft investigation, millions of computers all over the world were infected with this malware.
Microsoft's Windows OS counterfeit versions had the malware embedded. The malware was designed to conduct denial-of-service attacks and spy on users.
Cybercriminals do everything to inveigle you in their manipulations. Some of the examined during the Microsoft's investigation computers had Nitol preinstalled. It is a piece of malicious software named a rootkit that rapidly spreads via removable drives.
An aggressive drive against botnets and counterfeit software had been led by the company in order to prevent the origin of cybercriminal activity. Much of this cybercriminal activity is targeted at Windows users. The company's operating system is in high use worldwide.
One of four computers purchased in China contain a live piece of Nitol. The malware become active when PC is connected to the Internet. Hedy, a large manufacturer based in China, manufactured the infected laptop.
The computers are believed became infected after they left the factory. The operating system was installed on computers later. Initially they are issued with DOS only.
Western countries consumers shouldn't worry about PCs they purchase. It is better for them not to download the counterfeit software from the Internet. This malware is able to perform many malicious functions. It is capable to turn on computer's video camera and microphone as well as log-in keystrokes.
Microsoft will announce ISPs who have infected customers as far as the infected computers will. The action to erase the malware from the computers can then also be taken.