New featured Trend Micro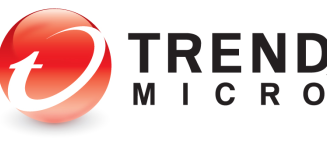 Windows 8 support is one of the numerous new advantages of Trend Micro 2013. Trend reverses many of its features to start new era of their products. The expectations of the people about security suits they buy should be changed due to Trend Micro level of protection provided.
The Trend Micro Titanium 2013 updates its features making them available for lower price. New features are released. Among Trend Micro suits are: Titanium Internet Security, Titanium Antivirus Plus, Titanium Mac, Titanium Maximum Security and Titanium Premium Security.
All these suits are available from Download.com exclusively. The basic security level includes now the formerly premium options. Higher levels contain other options. The price of each suit is now lower for about 25 %.
Besides always included anti-malware, antivirus, malicious link protection in instant messages and search result ratings, Antivirus Plus contains premium-only social networking protection. Pinterest, Facebook, LinkedIn, Twitter, MySpace, Mixi, Google+ and Weibo are included here. Windows 8 support, a Facebook privacy scanner and anti-spam e-mail protection are also supported. The interface is lightly modified including bigger buttons that are easy in use.
Titanium for Mac 2013 includes the same options except Windows 8 support and Facebook privacy scan.
More device support and more features are provided at the higher subscription levels.
Antivirus Plus can be installed and used on one PC only.
Titanium Internet Security 2013 can be used on three computers. Moreover, it includes a system tuner, a secure file shredder, data theft prevention and parental controls.
Titanium Maximum Security 2013 provides the same options as well as GB with the company's SafeSync cloud storage, Trend Micro Vault for securing files on your local hard drives, Trend Micro's password management service and Trend Micro Online Guardian social monitoring service. A change in the license allows the user utilize it on any combination of Android, Mac and Windows devices.
Trend Micro Premium Security 2013 provides the same features of Titanium Maximum Security 2013 including 25 GB SafeSync storage. The suit can be used on up to five devices.
Obviously, this was done to attract more users to the new suits that include more features and are competitive with other products on the market. The social networking protection at the entry level is the most attractive feature.
According to independent tests of 2012, Titanium 2012 is effective enough in preventing infections, their deleting and in detecting false positives.