Some Security Problems with your PC?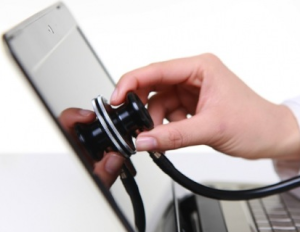 If your PC faces problems with security programs it can be that it is strongly infected with malware. Once infected your computer, the malware would protect its place on your PC. The malware can prevent the update of your antivirus program or the installation of new one.
In order to identify the malicious program it is better to scan your hard drive. It should be done in a way that goes around the malware. The scan outside of Windows is the simplest way to do that.
Bootable malware scanner will be a perfect tool to scan your hard drive. One of the several available can be chosen and put on a flash drive or CD. Boot the scanner from these and scan the hard drive of your PC. If the scanner finds any malicious program, it will be immediately removed.
The F-Secure Rescue CD and Kaspersky Rescue Disk can be recommended as the products that come from good companies and both are easy to use. If you're not sure, use both for the best results. It is strongly recommended to download the programs from different computers as well as to prepare them.
Both programs can be downloaded in .iso format. It will be good condition when the program will come up and the user will be walked through the process of burning the CD. An iso-burning program like Active@ ISO Burner is to be downloaded and installed if nothing like that comes up.
It is easy to install Kaspersky scanner onto a flash drive. The Utility to record Kaspersky Rescue Disk 10 to USB devices is to be downloaded in addition to .iso file. Run the program when the flash drive is plugged in.
Firstly click the My Update Center tab. The database is to be run before you start the scanning with Kaspersky.
The Universal USB Installer should be downloaded along with F-Secure's .iso file when speaking about F-Secure. Just run the program. When in Step 1, F-Secure Rescue CD should be selected. Then the process will simply be continued. The F-Secure updates are automatic.