Free PC Tools Antivirus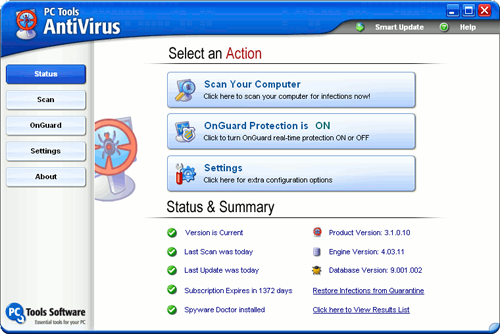 PC Tools Antivirus is a free software program which gives protection from different software and makes scanning of your mails.This comprehensive program gives protection from virus, worms, Trojans. It is also included scanning of incoming and outgoing mails. Scans and automatic updates are provided in request. The program possesses some negative points:
a) free edition offers limited support and
b) updates are non-priority based.